Phone (08) 8331 0552 now to book  Physiotherapy
Pilates
Naturopathy
Pregnancy Massage
Now practising at Vital Core Physiotherapy, 433 Magill Road, St Morris in Adelaide South Australia – just 15 minutes East of the Adelaide CBD.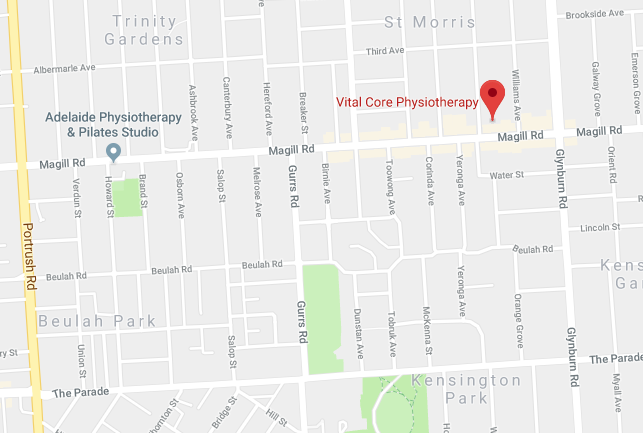 Alternatively you can make a booking enquiry online here and reception staff will return your query as soon as possible! 
If you'd like to email Elizabeth directly with a question please type your query into the box below.