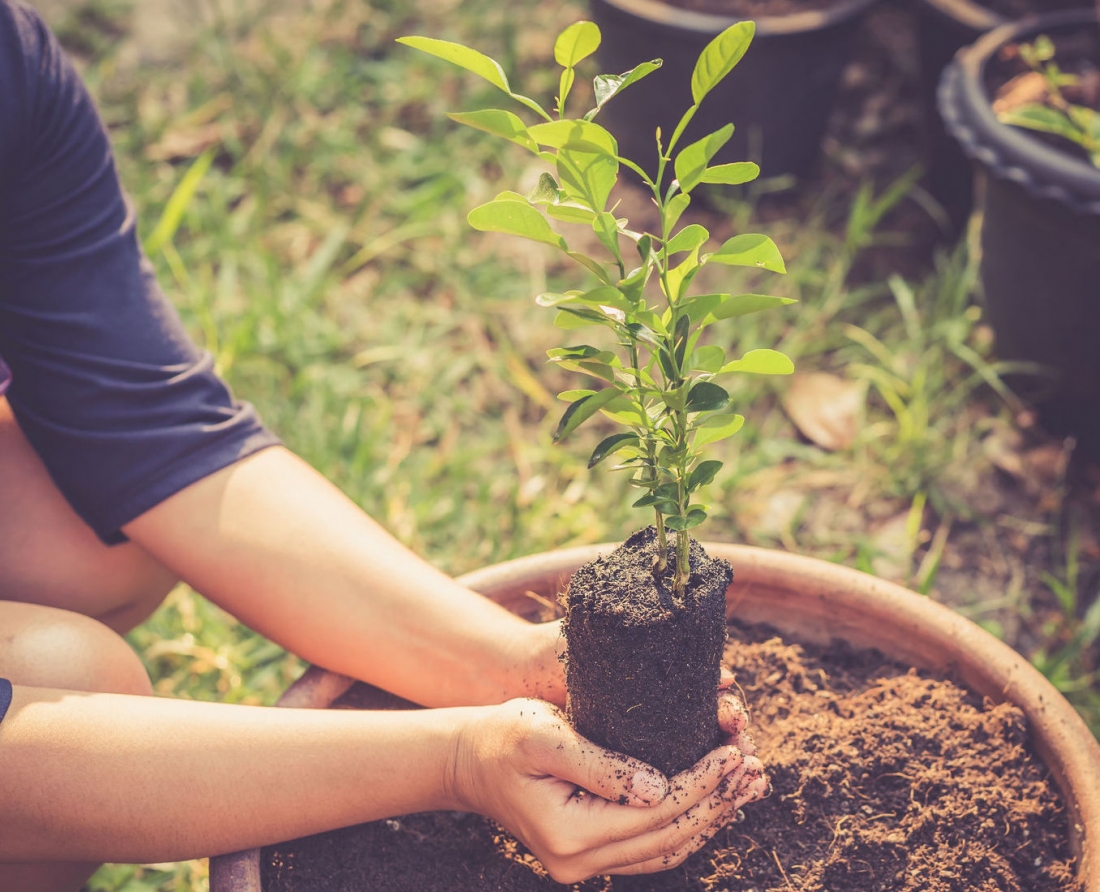 The 22nd of April marked exactly 9 months since our little boy was born, so we decided to celebrate by planting his placenta in a special ceremony. It was a beautiful way to acknowledge his birth and pay homage to the miracle of life. This day symbolised the end of a cycle – 9 months he was inside my womb and now 9 months of being out in the world. It felt really magical. To all mamas-to-be I highly recommend thinking about your plans for your placenta and electing to keep it even if you aren't sure what you want to do with it.
All you need to do is put that preference on your birth plan so it's in writing and tell your midwife / partner to make sure it isn't thrown away. If you ask to keep it the midwife will pop it into the hospital fridge in a plastic container after birth and then just be sure you send it home to have your partner or someone freeze it within 2-3 days.
Don't worry the tubs are white (not see-through) so you won't have to look at it each time you open the freezer!
The placenta is highly revered in cultures all across the world as a life-giving organ, full of nutrients and an almost mystical power. The role of the placenta is pretty awesome and I feel it deserves some serious respect!
So, you have lots of options for your placenta – you can use it to make capsules or tinctures for yourself (said to help reduce incidence of postnatal depression and aid general recovery), or for your baby (tinctures can be given to babe in times of illness).
You can opt to plant it or you can even create placenta canvas art as a special keepsake!
If you wish to have capsules or tinctures made look into this before hand and speak to a specialist in placenta encapsulation – you usually need to book their services in advance, but you can always freeze it and have capsules made at a later date.
Just be aware that the placenta needs to be refrigerated within 3 hours of the birth otherwise you cannot use it for tinctures or capsules.
We chose to plant my placenta and have a tree-planting ceremony for bub. I did look into having capsules made during pregnancy, but we decided on a lotus birth – and kept the cord and placenta attached for 6 hours after the birth so that babe received maximum nutrients and the energy from the placenta.
By the time my husband cut the cord it had gone completely white! Very satisfying knowing bub received all of that cord blood! But the consequence was that we missed the window for safely making capsules.
C'est la vie… I'm very happy we kept our baby's placenta and did something special with it, it felt so grounding and earthy to be able to celebrate as a family and plant a tree for our little boy.
5 Tips for Planting a Placenta Tree for Your Baby:
Choose a Location.
Firstly you need to decide on a location. You can plant it in the ground if you own your home and are planning on being there long term, or you could choose a family member's garden. You can also choose to pot your tree if you are renting or not sure how long you will be in your current home.
We decided to pot our baby's special tree in a glazed terracotta pot 40cm tall so that we can take it with us to the next house and eventually plant it somewhere we plan to 'grow deeper roots' as a family.
If planting in a pot you could consider terracotta or a plastic pot (can be easier to transplant later as you can cut a plastic pot along the side) and ensure you go for minimum 40cm height 40cm diameter – bigger than this would be better (up to 60 cm tall), smaller is not recommended as you need enough room for some roots to grow. Be sure the pot has drainage holes.
When choosing a location ensure there will be enough sunlight for your tree – the tree we chose (lemon) needs about 6 hours of light per day.
2. Select a Tree. 
I thought long and hard about this decision. Because of the timing we had to choose something that we could plant in Autumn. Citrus was the best option because they fruit all year round and are happy being transplanted at this time of year plus after looking into different varieties (pomegranates among others) we discovered many other fruit trees are already going into hibernation ready for winter.
I did look at dwarf citrus trees as they pot well, but I decided I didn't like the feng shui element of buying a dwarf tree – something that is genetically programmed to stay small means it will never grow big and strong! I decided I want my son to have a decent sized tree he can be proud of and can one day pick fruit from. So we opted for lemon.
3. Plant Baby's Tree.
Remove your placenta from the freezer the day before you intend to plant it (and place it in the fridge until it is defrosted.) If planting in the ground ensure you place placenta deep (half a metre) so that animals cannot get to it. If in a pot place a layer of soil in the bottom of the pot then put your placenta in, and add soil and organic fertiliser on top.
Do something ceremonious to mark the occasion. We chose to read a poem which I wrote called the 'Tree of Life – An Ode to Leonardo'. I also used some incense and bells as part of the ritual, we took some pictures and made sure my son was able to touch the tree and participate in his small way. You could light candles, burn special oils, sing a song or anything that makes it feel special to your family.
4. Care for Baby's Tree.
Water the tree as soon as it has been planted to soak the roots and help it become established. It will need to be watered 2-3 times in that first week, then once a week after that (will depend on the type of tree and location.) Potted trees require more watering than those in the ground.
If in a pot, every year remove the top 1/3 layer of soil and replace with fresh soil. Use an organic fertiliser at this time.
Prune in Autumn, if in a pot cut longer spindly branches back to promote a rounder shape, and ensure no cross branches as this can impact on fruit development.
5. Teach Baby About Their Tree.
I have just ordered a copy of the book 'My Tree' from Birth to Earth – a New Zealand company that specialises in environmentally friendly placenta planting packs. Definitely worth checking out if you are interested in this option. I can't wait to read this beautiful story to our boy and teach him about his magic tree.
We've also been out there each day since the ritual to touch the tree and talk to him. It's pretty cool. I can't wait to watch for the first blossoms and fruit to arrive.
If you know someone who is pregnant, or has their placenta stored away for 'safe keeping' hit share and send some placenta love their way!
Feel free to post a comment on the blog below – we would love to know what you did with your placenta! Share your story and inspire another mother.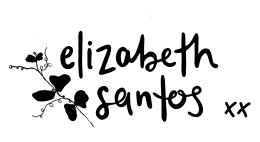 I just wanted to make a special tribute to all of the beautiful women who have crossed my path and openly shared their stories and knowledge. These soul sisters have played a profound role in deepening my understanding of motherhood and life as a woman. My writing is a reflection of many of the lessons learned from conversations with these women. Without their love and collective wisdom to ground me and give me strength these posts would never see the light of day. Thank you deeply – you know who you are.
Oh and a big thank you must go to the lovely City Hippy Farm Girl for her Tree of Life inspo.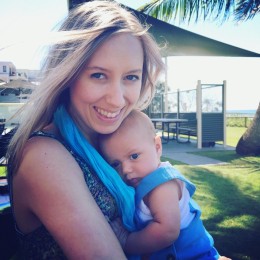 Elizabeth Santos is a holistic physiotherapist and naturopath who home-birthed baby number one in 2015. She lives in Adelaide near the foothills with her family.
Elizabeth is now offering Earth Mama Sessions – 1:1 Skype consultations for women who are pregnant or wanting to conceive and hoping to have the most natural experience they possibly can. 
Book a free introductory 30 minute session here and feel genuinely supported on your unique and sacred journey into mamahood. Discover how to conquer your fears and make informed choices so that you feel empowered at every step.